Title:
Now or Never
Author:
lusciousspike
Feedback:
Do it… you know you want to! lusciousspike@yahoo.com
Rating:
For over 13 in regards to hidden meanings.
Characters:
Xander, Faith.
Series:
Part of the Missing Scene Series
MiSS
but is in fact a stand-alone like all of them are.
Summary/TimeLine:
Right after Dirty Girls. Faith owes Xander something that was long overdue.
Notes:
Indication to events happened in season 3 BtVS.
Could be seen as a sequel to

lusciousxander
's
Strange
Thanks to lusciousxander for the quick beta!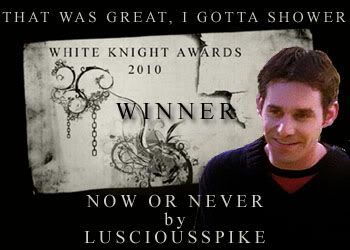 *~*~*~*~*~*
( Now or Never )